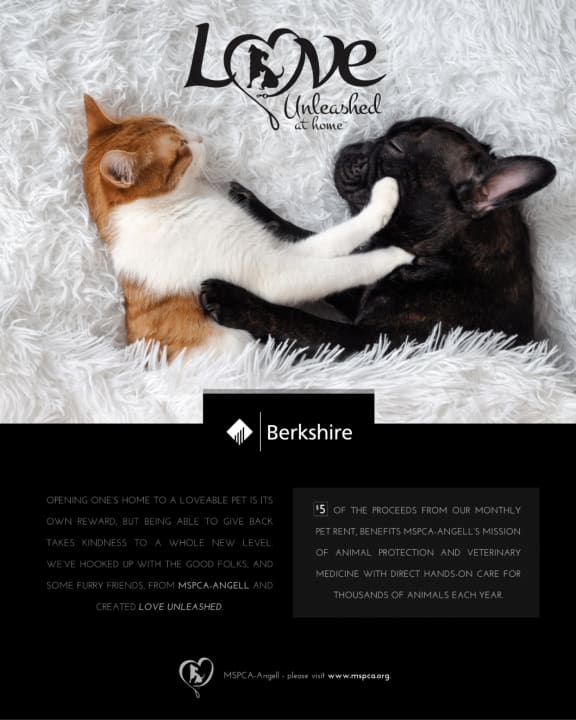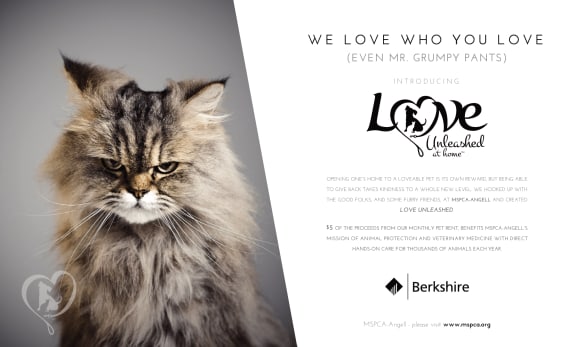 Pet Friendly! Large Pets Welcome--No Weight Limit!
Pet Rent:
Cats: $45.00/cat
Dogs*: $75.00/ dog
**Pet Fees--We charge $75/month for Dogs and $45/month for Cats. $5 of the proceeds from our monthly pert rent benefits MSPCA -Angel's mission of animal protection and veterinary medicine, with direct hands- on care for thousands of animals each year. For More Information about the Love Unleashed Pet Program please contact The Gatehouse 75 leasing team. MSPCA-Angel: www.mspca.org

*Breed Restrictions apply! The following breeds are generally prohibited: Akita, American Staffordshire Terrier/Bull Terrier (aka Pit Bull), Presa Canario, Chow Chow, Doberman Pinscher, German Shepherd, Great Dane, all Husky & Malamute breeds, Rottweiler, wolf/restricted breed mix. Any mix of the breeds listed is not acceptable. Service animals are generally exempt regardless of breed.